Great projects require great people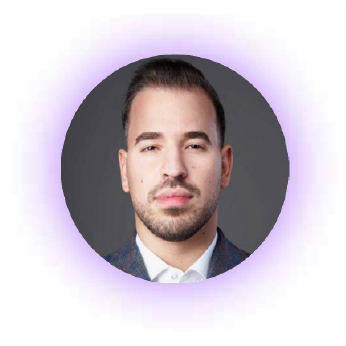 Cryptocurrency and blockchain veteran who truly believes Blockchain has all the potential to transform the way we do business. Technology entrepreneur with vast commercial and financial experience in businesses in private, public, and private equity environments. Advised, founded, and continues to guide numerous multi-million companies in his portfolio. As the leader of IXFI, Cristian brings together the best-in-class team to build blockchain infrastructure projects with the intention to introduce innovation and legitimacy to the blockchain space. He is harbouring the overall vision and is responsible for the foundational work of partnerships and growth strategies.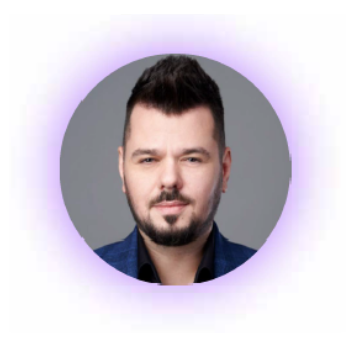 An accomplished senior entrepreneurial executive with experience in leading and scaling global technology businesses by focusing on innovation, transformation, strategy, commercialisation, and strategic development at the individual contributor, team leader, and management/ executive levels. Uses creative problem solving to drive critical unique competitive advantages in the market. Alexandru contributed to some of the most important partnerships for IXFI internationally and currently oversees administrative and operational functions and maintains a close collaboration with the development, marketing,and financial departments.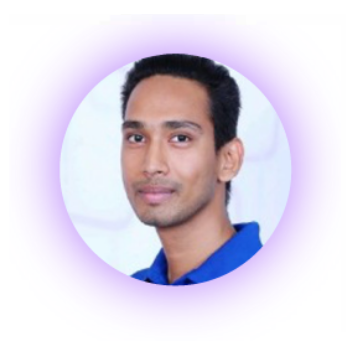 Diverse experience in businesses operating in Blockchain, Financial Systems and FinTech, Health-tech, Freight Logistics management, affiliate marketing in both B2B & B2C segments. Has proven track record in delivering solutions that remedy business issues and position organisation to reach the next level of profit ability through technology introduction. Strong business & project management skills that have resulted in repeated success in guiding cross-functional, multi-cultural and multi-geographical teams in the design and launch of leading-edge solutions and products. Within IXFI, focuses on creating new performant solutions in the blockchain and cryptocurrency ecosystem.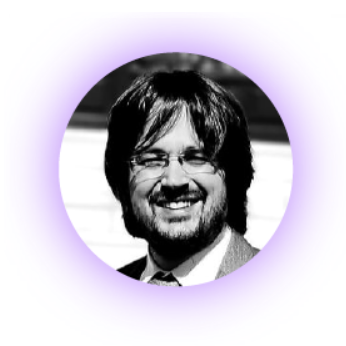 Held wealth management positions KBL Private Bank in Geneva and Societe Generale Monaco. Selected by "The Wealth Bulletin" and the "Financial Times" as one of the rising stors in the private banking industry for his work in strengthening Societe Generale's presence in the Middle East. PhD in Macroeconomics. Founder of A&M Global Family Office, pioneer of Multi Family Offices companies in Europe and Switzerland. Currently leads the financial planning and optimization at IXFI.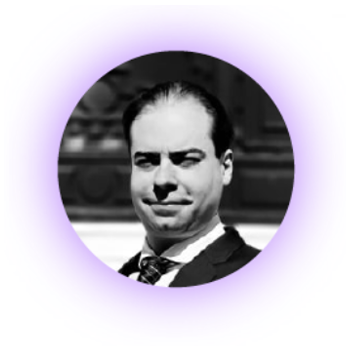 Founder of a corporate services company specialized in administrative work for multi-family offices. Holds a Business School Master's Degree (BBA EDHEC) and has experience in both financial (Societe Generale Private Banking Monaco) and sales (Wurth and then Xerox) industries. ln 2019, established strong links with Swiss family office companies and high networth individuals. He is now a specialist in his sector and alsa leads the compliance division at IXFI.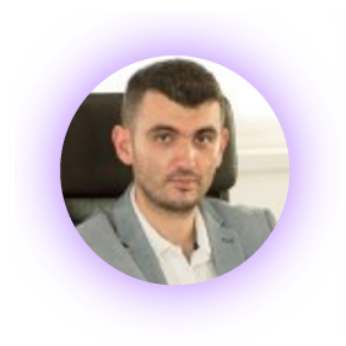 Extensive experience in marketing and sales. Founded the first Romanian internet marketing agency specializing in performance monitoring services and marketing automation. Co-Founder and Project Manager tor the First Mobile Virtual Network Operator and its franchise divisions. At IXFI, leads the marketing team on the mission of guiding beginners in the crypto world to discover how IXFI can fit into their lives, help them achieve financial independence and to transform their life experiences with all the products and services that challenge the traditional financial industry and make IXFI stand out as a trendsetter for customer satisfaction that values trust over profit.
Trade over 500+ coins and 1000+ pairs and get access to powerful features, all at your fingertips!